Saudi Arabia's newly formed anti-corruption committee has arrested at least 17 princes and top officials including Prince Alwaleed bin Talal, a billionaire businessman who is a nephew of the king and is worth an estimated $18 billion. He's reportedly being held at the country's Ritz Carlton in Riyad, along with 10 other princes and 38 officials. The royals were receiving five-star accommodations when the luxury hotel was evacuated to accommodate them.
Being held in Saudi Arabia is not like any other country especially when you've got so much money, but it is 'sort of' an incarceration. There are restrictions. The princes cannot, for example order from the extensive room service menu after 10PM. (And there is a strict 12 person limit on personal chef and staff as well). If ordering 'take out' from Restaurant Le Meurice in Paris via personal jet, for example, there will be a 'prison house' upcharge equivalent to the gross national product of Lichtenstein.
The billionaires won't be able to wash down their lobster thermidor with a 30 liter Boerl & Kroff Brut at nearly a million dollars, so the single bottle at $72,000 will have to suffice. (Sad)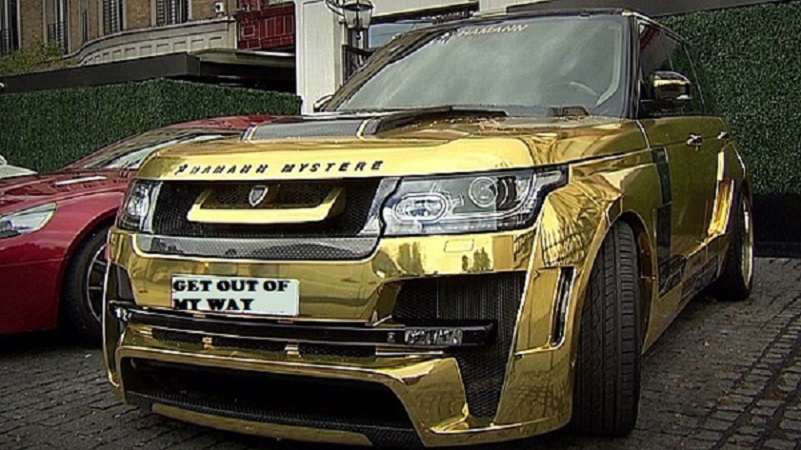 Fees for parking are waived  but if found guilty you must send your gold Lamborghini Aventador back to your palace and simply rely on a back-up fleet for those supervised day trips to the Kingdom Centre Tower for that spicy edamame appetizer. If you do choose the edamame, however, be aware that your Filipino wait staff cannot 'pop' the peas into your mouth between the 'restricted staff' hours.
If you upgrade to the 'diamond' turn down service you cannot exceed 2 carats unless you can prove a net worth of at least 2 billion.
And lastly, during prayer time, if, during a supervised day trip, diners in restaurants in Riyadh can continue to dine, but the restaurant will dim its lights and not admit new diners until prayers are finished. (True)