At 10AM on Monday, August 21st  'On the Record and Off the Wall' our deep background interview show welcomes into the studio Petey B and CL Cool who will delve into their archives of rare and unusual 60's music and singers.
We'll speak to Jack McDermott a DJ with Miami's KAT and WBZ in Boston in the 1950's and talk about when he premiered the 'G Clefs' a black band onto the airwaves. Jack will dish some Dick Clark history and we'll find out who Freddy Picarello was and the song that brought him fame.
Also calling in is Brute Force, called "an incredible American artist who has been a cult secret for far too long". Brute is a singer songwriter who has performed from the 60's to now. He was a member of the Tokens, wrote songs for many groups and singers including Peggy March, Del Shannon, The Chiffons, The Cyrkle and arguably put out the strangest album of 1967 'I Brute Force, Confections of Love' for Columbia Records.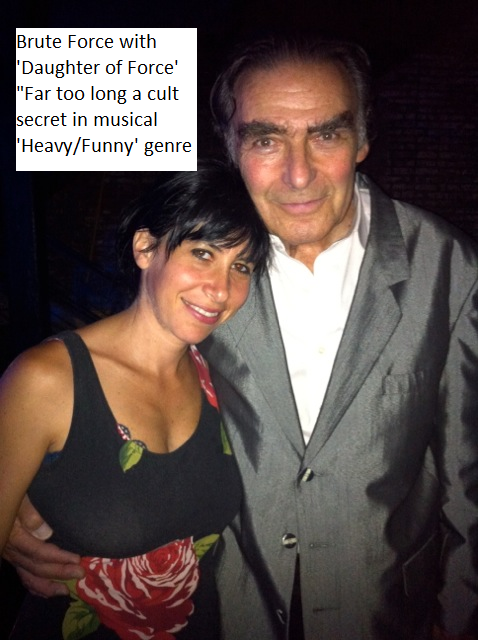 Brute also enjoys the status of having the rarest 45 on the Apple label. Yes, we'll learn about the 'King of Fuh'.
In our 'Off the Wall' segment we'll discourse on technophobia and why the Luddites were right and about how Kim Jong Un will utilize alternative weapons if the rockets don't work while showing off some of the largest and most pretentious parades the world has ever seen.
Go to http://www.joltradio.org to hear us live at 10AM Monday Aug 21st and see us on Facebook live at https://www.facebook.com/buzz.fleischman
Brute Force, the wildest act you've never heard of