A gifted songwriter and accomplished musician, Norm Brunet (Bru-nay) is also a rare singer with a distinctive vocal style. His 'smoky-throated' voice lends a quality of, as Larry Delaney of Country Music News relates, "His voice rings with experience and texture".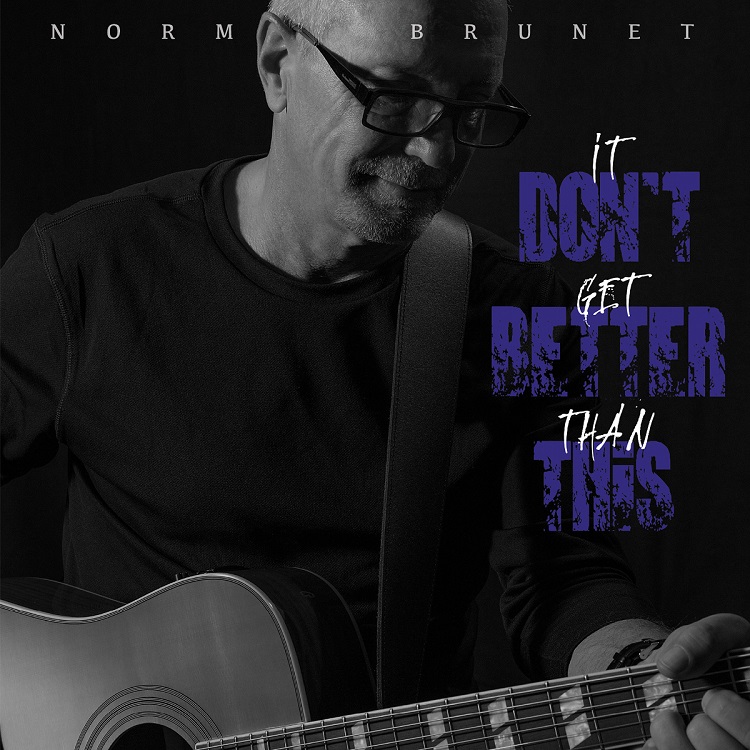 Susan Beyer from the Ottawa Citizen gave Norm a nice compliment in a write up: "His tunes are exceptional! Substance? Plenty, Hooks? Norm could open his own tackle shop!"
Norm now makes a timely return to the spotlight with his new album,
It Don't Get Better Than This,
filled with ten new original songs. The new work is a strong follow-up to his earlier albums, Me And My Guitar and Life Goes On, both of which drew critical praise, with several of the songs earning national chart action.
Join us at http://www.joltradio.org or
https://www.facebook.com/buzz.fleischman to see us live in the studio
We'll go behind the scenes with this touring artist live for an hour on joltradio.org