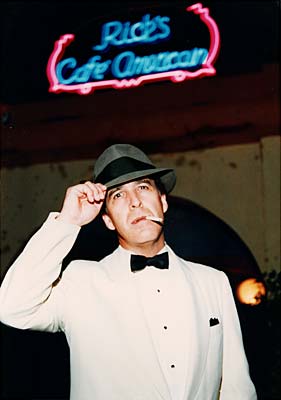 Buzz Fleischman is a public speaker and humorist for numerous types of meetings, conventions and other significant functions. He has taken the persona of various characters as he incorporates his special brand of humor into diverse areas of business from technology to tourism to manufacturing. Buzz has addressed groups from the standpoint of a futurist, an efficiency expert and a government official.
These appearances are often punctuated by relevant original song parodies performed with acoustic guitar.
As an Auctioneer, Buzz keeps things moving with a fast paced, funny and professional style of auctioneering that keep the bidders interested and involved.
His Roasts are 'on the money' and incorporate important aspects of the honoree's life and times. Whether it's a significant birthday, retirement party or just a special look back at a person's accomplishments, Buzz will craft a memorable presentation for that special event.
The Master of Ceremonies needs to keep the event flowing while staying in touch with the tempo of the action. Buzz does this in his own unique way as he blends all of his skills while working closely with meeting professionals as well as your own family.ROASTS – Numerous corporate and private roasts written and delivered, including a memorable one for Dave Thomas of Wendy's fame, J. Bruce Johnston, noted labor relations specialist for USX and Joe Berding President of Humana.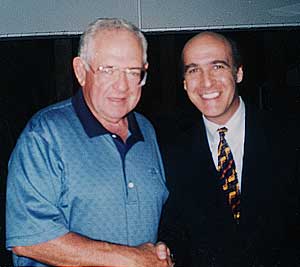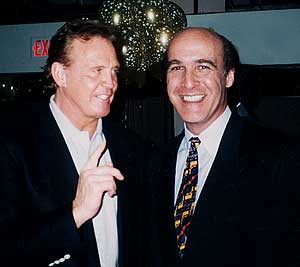 Dave was caught completely off guard at being 'roasted' during a surprise birthday party given by friends including Lee Majors, the $6 Million Dollar Man." Buzz, dressed as a chef, entered the darkened banquet room carrying a huge candle lit sheet cake for Dave's wife Lorraine. As the guests started singing 'Happy Birthday' on cue, the cake slipped from Buzz's grasp and landed on the floor right in front of the very startled Dave. It was all part of the plan, and he loved every minute!
AUCTIONEER – (23 years) For World Association of Alcohol Beverage Industry Auction held at Bacardi World Headquarters. Easter Seals of Florida; Greater Fort Lauderdale Hotel and Hospitality Association, Grubstake and others.