'On the Record and Off the Wall'
A deep background interview show with host Buzz Fleischman proudly presents one of the most unusual performers of our age! At 10AM Monday March 5th on joltradio.org a man will mystify, amaze and bamboozle you! That man's name:  Aye Jaye!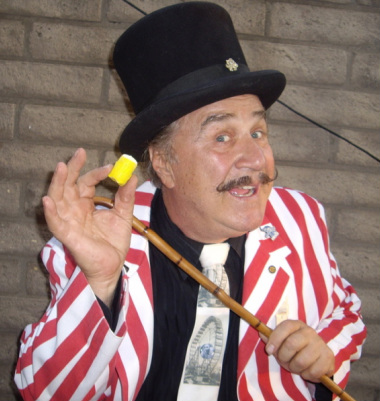 He is the most unbelievable performer/personality you'll meet! From the stage of the Magic Castle in L.A. to the comedy club circuit and the carny back lot to the biggest corporate speaking venues, this author of 'The Golden Rule of Schmoozing' and 'Carny Trash' will take you along on a thrill ride from his humble (Yeah right!) beginnings on the back lot of small town America's side shows to the center stage of America's largest corporations. You have never seen an act like this, but it's only one aspect of Aye Jaye's 'schtick'. An accomplished author and in demand sideshow comedy and magic performer, Aye Jaye will take us behind the scenes and uncover the flim-flam and deception that his carnival Knowledge' experience will reveal. We'll dig for stories on the famous and not too famous yet.